The Musicians Australia Minimum Fee
Australia's live music sector has been hit hard by the COVID-19 pandemic. In response, State and Federal Governments introduced a number of publicly funded grants to bring gigs back.
In early 2021, we canvassed musicians and undertook research to establish a what a fair minimum fee would look like. Having arrived at $250, our members overwhelmingly endorsed and approved this amount as the '$250 Musicians Australia Minimum Performance Fee'.
Thanks to the collective work of our members, Musicians Australia has since received endorsement for the $250 minimum fee from the South Australian, Queensland, Western Australian, Victorian and Australian Capital Territory state/territory governments. Please see here for a list of government funding and recipients.
What is a minimum fee?
A minimum fee is a fee floor, for any musician, playing anywhere, for any audience.
Why $250?
The $250 Musicians Australia Minimum Fee is based on the related '3 hour call' as set out in the Live Performance Award, which requires that musicians are paid between $150-200 for a 3 hour call, and an additional $50-100 in allowances (e.g. set up time, meals, supply of instruments, and travel).
This reflects a minimum standard for all gigs, providing a guarantee that a musician will be paid the pre-specified Musicians Australia minimum fee for gigs 3 hours or less in duration.
This minimum standard can be increased with an additional amount – known as the 'Artist Fee' component – but it cannot be undercut.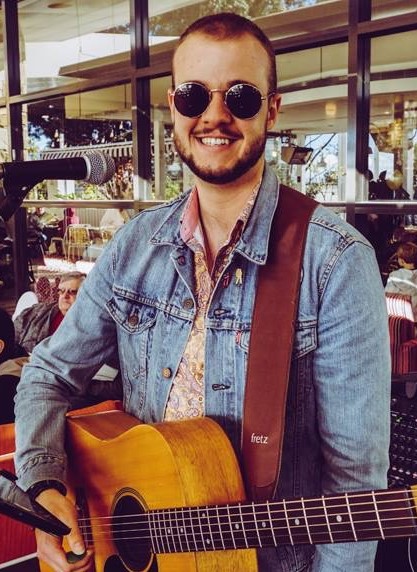 How do I determine my Total Fee?
Your Total Fee in any performance contract is comprised of two core components:
The Musicians Australia Minimum Fee ($250); and

The Artist's Fee
The first component of your fee is the '$250 Musicians Australia Minimum Fee'. This is a guaranteed minimum, which cannot be undercut.
The second component is your 'Artist's Fee'. This includes additional adjustments which take into account factors including gig time that exceeds 3 hours, local market rates, as well as your personal premium.
For instance, if you regularly charge $350 for a 3 hour gig, then the artist premium/market rate component of your fee is $100, which is in addition to the $250 minimum fee.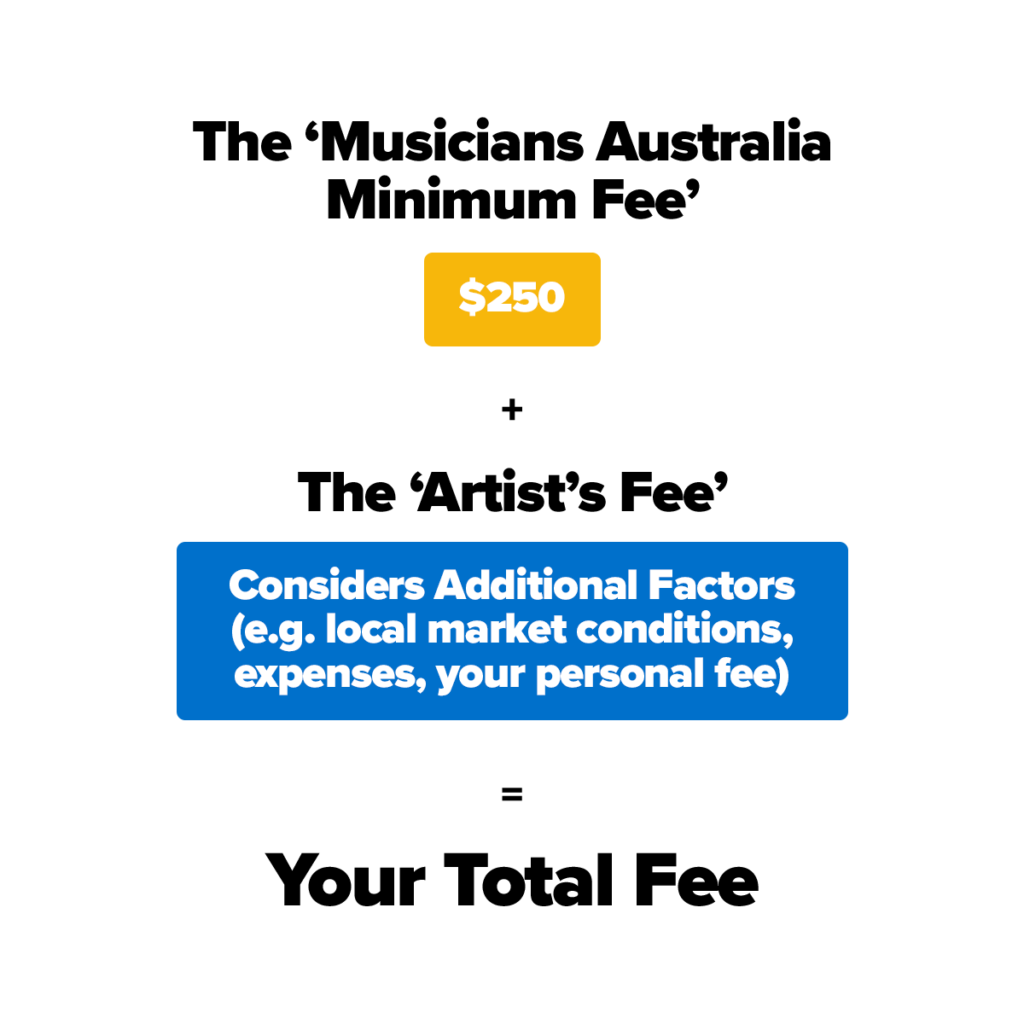 What happens if a venue refuses to pay me the $250 Musicians Australia Minimum Fee?
Submit details about the gig to the Gig Map and we will be in touch with you.
If you are a member, contact Member Services for further advice and support.